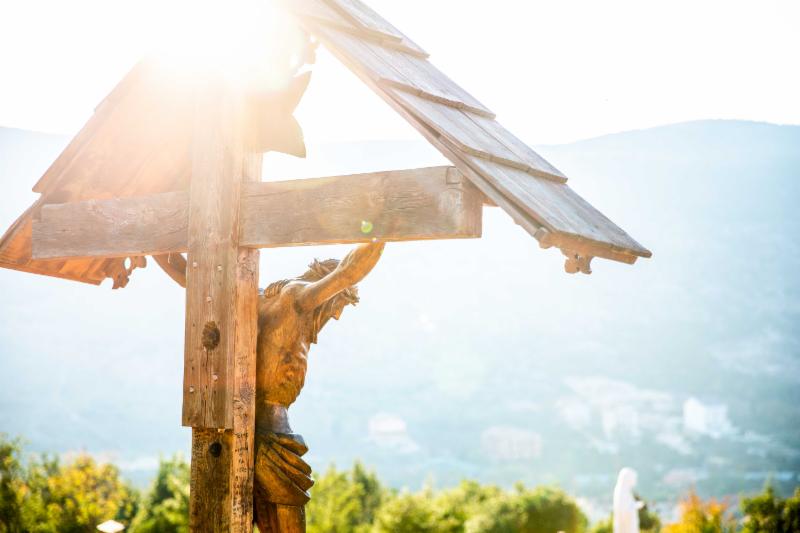 (c) Mary TV 2019/ Anthony Zubac
February 5, 2020
St. Agatha, Virgin and Martyr

Dear Family of Mary!

"…I was in the service of truth, love and salvation, as I am now among you to call you, my children, apostles of my love, to be carriers of truth; to call you to spread His words, the words of salvation, by your will and love for my Son: that with your actions you may show, to all those who have not come to know my Son, His love…" (February 2,2020)  

 
Our Lady speaks to us of three important aspects of who Jesus is. And in Jesus, she served those three beautiful realities.

Jesus is the truth!

Jesus said to him, "I am the way, and the truth, and the life; no one comes to the Father, but by me." (John 14 :6)
Pilate said to him, "So you are a king?" Jesus answered, "You say that I am a king. For this I was born, and for this I have come into the world, to bear witness to the truth. Everyone who is of the truth hears my voice." Pilate said to him, "What is truth?" (John 18:37-38)
We must reckon with the Truth (the revealed truth in Christ) if we desire to grow in holiness. We must carry the Truth in our hearts. That means very simply, to carry Jesus in our hearts. To know Jesus in our hearts and minds. And to share Jesus, in all we say and do.
Jesus is Salvation!

In Isaiah there are prophecies about the coming Messiah. The Father would send a King one day to save His people. Jesus is that King, that Messiah, and He is our Salvation. He alone won the victory over sin and death and brought us into the Kingdom of the Father. Jesus is our Salvation, as Simeon said at the Presentation:
"And inspired by the Spirit he came into the temple; and when the parents brought in the child Jesus, to do for him according to the custom of the law, he took him up in his arms and blessed God and said, "Lord, now lettest thou thy servant depart in peace, according to thy word; for mine eyes have seen thy salvation which thou hast prepared in the presence of all peoples, a light for revelation to the Gentiles,
and for glory to thy people Israel." (Luke 2: 27-32)
"Mine eyes have seen thy salvation…" Jesus is the only source of salvation. We must live out of this reality and speak the words of salvation to others. Like the Apostles of old, we must spread the Good News of our Salvation, the words and person of Jesus.
Jesus is Love!

Our Lady served Jesus for His entire life. She loved Him and helped others to love Him. Her Immaculate Heart grasped everything through love.

"As the Father has loved me, so have I loved you; abide in my love. If you keep my commandments, you will abide in my love, just as I have kept my Father's commandments and abide in his love. These things I have spoken to you, that my joy may be in you, and that your joy may be full. This is my commandment, that you love one another as I have loved you. Greater love has no man than this, that a man lay down his life for his friends." (John 15:9-13)

Jesus is love. He has loved us to the end! Now we are called to live that love through grace, so that others will come to know Jesus as well.

"…I was in the service of truth, love and salvation, as I am now among you to call you, my children, apostles of my love, to be carriers of truth; to call you to spread His words, the words of salvation, by your will and love for my Son: that with your actions you may show, to all those who have not come to know my Son, His love…" (February 2,2020) 

 
In Jesus, Mary and Joseph!
Cathy Nolan
©Mary TV 2020
https://marytv.tv/wp-content/uploads/2016/12/MaryTV-Logo.jpg
700
700
Cathy Nolan
https://marytv.tv/wp-content/uploads/2016/07/weblogo_sm_1.0.png
Cathy Nolan
2020-02-05 01:31:58
2020-02-05 01:31:59
February 5, 2020 Reflection - Truth, Salvation and Love!