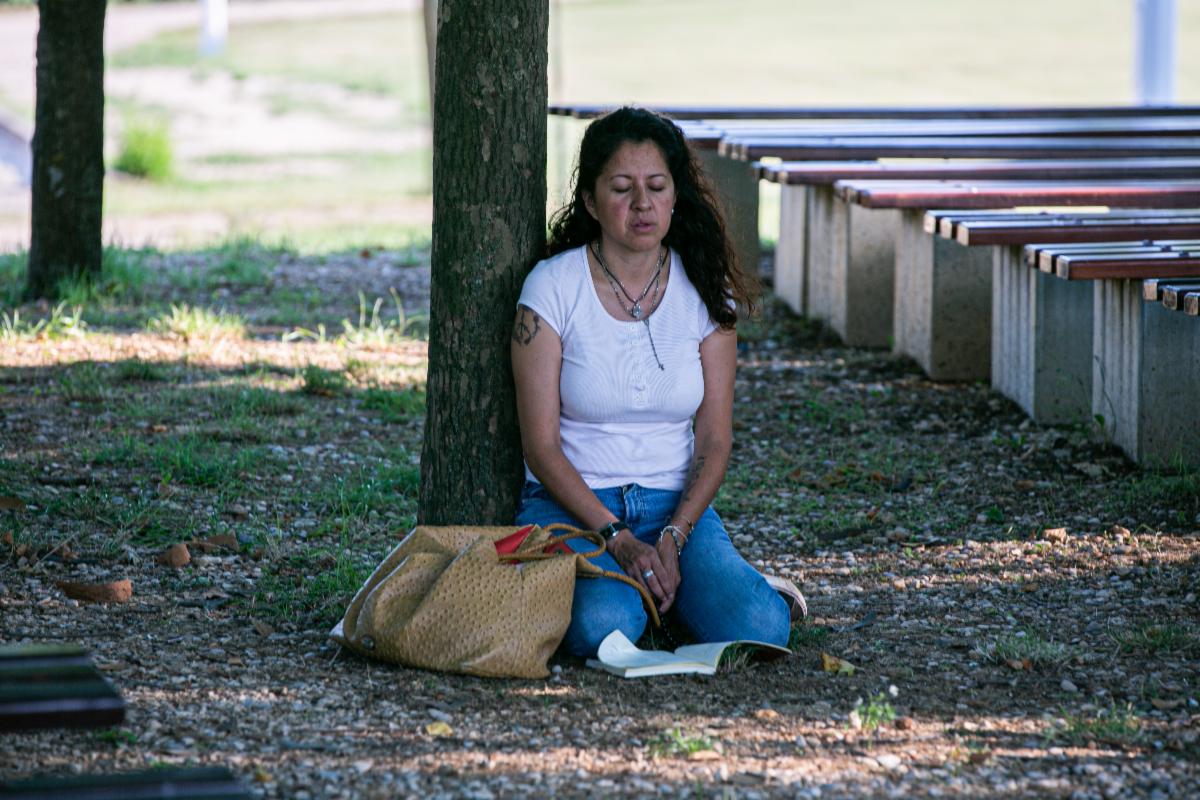 Return to prayer!!!
(c) Mary TV
July 10, 2020
Dear Family of Mary!
"…Return, little children, to prayer and open your hearts in this time of grace and set out on the way of conversion…" (June 25, 2020)
Here is the prayer that Fr. Slavko composed as a response to his teaching on prayer in the book, "Be Similar to My Heart". Let's pray it! We need Jesus to help us to pray. We are so little and in need!!
Lord Jesus, I adore You and thank You for your presence. I pray with joy that You are with me. Thank you for Your name Emmanuel – God with us, God for us. Today I have in my heart the desire to pray as You asked me and as Mary is teaching me. Like the apostles I ask You now, Lord Jesus, teach me to pray. Give me the grace of prayer so that it may be always leading to the Father and the Holy Spirit. May my prayer be joy, being with You. In this silence, Lord Jesus, teach me to pray.
Lord Jesus, I adore You. Teach me to meet You and the Father and the Holy Spirit in every prayer. Hear my voice so that I may be able to give up to the Father and to You, in your name, all my problems, all my wounds, all my desires, all my intentions so that my heart may be free for meeting You. Forgive me, O Jesus, when I was looking for something other than You. For this reason, I pray that my desire and decision will be to be with You, the Father and the Holy Spirit. Forgive me when my prayers were like battles, fighting with God, our Father, in Heaven. O Jesus, make my heart free and teach me to pray.
Lord Jesus, say a word, and heal my spirit of prayer. Heal my prayer to become a prayer of joy in meeting You. Make me free from everything that is hindering me to meet You. Give me, my family, my prayer group, my communities and Church the Spirit of Prayer. May my prayers praise You and bless You. May my prayer become for me the love You have for me. Amen.
(Fr. Slavko Barbaric, "Be Similar to Hy Heart". P. 40.)
November 25, 1994 "Dear children! Today I call you to prayer. I am with you and I love you all. I am your Mother and I wish that your hearts be similar to my heart. Little children, without prayer you cannot live and say that you are mine. Prayer is joy. Prayer is what the human heart desires. Therefore, get closer, little children, to my Immaculate Heart and you will discover God. Thank you for having responded to my call."
In Jesus, Mary and Joseph!
Cathy Nolan
©Mary TV 2020