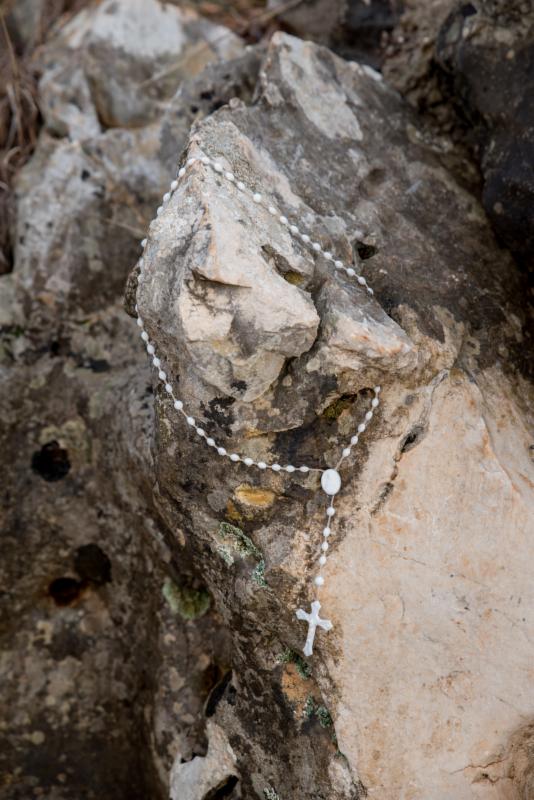 February 13, 2018
Fat Tuesday
Dear Family of Mary!
"Dear children! May this time be for you a time of prayer, so that the Holy Spirit, through prayer, may descend upon you and give you conversion. Open your hearts and read the Sacred Scripture, that through the testimonies you also may be closer to God. Above everything, little children, seek God and the things of God and leave earthly ones to the earth, because Satan is attracting you to the dust and sin. You are called to holiness and created for Heaven; therefore, seek Heaven and the things of Heaven. Thank you for having responded to my call." (January 25, 2018)
Tomorrow we begin the wonderful and difficult season of Lent. Our Lady speaks of the battle we must fight during Lent in the January 25, 2018 message. Conversion, the reading of Sacred Scripture, the seeking of God and the things of God, the leaving behind of earthly things, the choice to pray.
Of course temptation will be part of this time, since we will be trying our best to deny ourselves, to make room for God and to leave the things of earth. And so St. James' words ring so true:
Blessed is he who perseveres in temptation,
for when he has been proven he will receive the crown of life
that he promised to those who love him.
No one experiencing temptation should say,
"I am being tempted by God";
for God is not subject to temptation to evil,
and he himself tempts no one.
Rather, each person is tempted when lured and enticed by his desire.
Then desire conceives and brings forth sin,
and when sin reaches maturity it gives birth to death.
Do not be deceived, my beloved brothers and sisters:
all good giving and every perfect gift is from above,
coming down from the Father of lights,
with whom there is no alteration or shadow caused by change.
He willed to give us birth by the word of truth
that we may be a kind of first fruits of his creatures.
(James 1:12-18)
May we enter this combat close beside our Mother. She will guide us and teach us, protecting us and blessing us the entire time. May we recognize our errant desires and give them to her, for her to manage. Then may we embrace the desires of her heart, that we may become children of God.
In Jesus, Mary and Joseph,
Cathy Nolan
©Mary TV 2018
PS. Exciting new CD available on Medjmusic.com!! (These CD's will help us to keep our eyes and hearts looking towards heaven!)
Songs of Medjugorje is a CD of Roland Patzleiner's music which he has written for Adoration and for Our Lady in Medjugorje, which is now available at medjmusic.com! Until now, it has only been available in Medjugorje. Now it can be purchased as a digital download world wide, or as a physical CD by visiting:
Roland has been living in Medjugorje for years and has written much of the Adoration music that is associated with this holy place. Adoration is considered the heart of Medjugorje. Roland's music gives voice to the pilgrim in prayer, with simple, heart felt, holy refrains, and shapes the silence with delicate instrumental interludes. This CD, recorded by Roland himself, is a collection of his adoration songs, and a few songs that honor Our Lady!
Don't forget Mike Nolan's "Mary TV Soundtrack" and "Oh Jesus, We Adore You"